Your Low-Cost Spay and Neuter
Clinic in Columbus, OH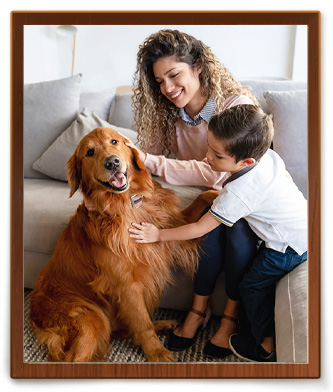 Address
We are located at:
2752 Sawbury Blvd.
Columbus, OH 43235
(614) 761-7551
(614) 761-7572 (Fax)
Hours
Monday–Friday: 7am - 5pm
Saturday–Sunday: Closed
Extended evening hours are offered for vaccination appointments. Please see our special offers page for upcoming dates of extended hours.
Forms of Payment
We accept Visa, MasterCard and cash. Sorry, we do not accept personal checks. Payment is due at the time services are provided.
Our Columbus Low-Cost Pet Clinic Story
Capital City Spay and Neuter Clinic in Columbus first opened its doors in the summer of 2004. Dr. Christinna Murphy was our original doctor and she purchased the practice in 2011. Dr. Murphy oversaw a remodeling of the Columbus spay and neuter facility and an equipment upgrade to better serve our clients and their pets.
As our name indicates, we have a narrowly focused Capital City veterinary practice that allows us to operate a small, efficient and cost-effective facility. We pass those savings on to you, so that you may have resources to provide other services for your pet.