Latest News
Newsletter
The veterinarians and staff at the Capital City Spay and Neuter Clinic are pleased to provide you with an online newsletter. This fun and fact-filled newsletter is updated on a regular basis.
Included in the newsletter are articles pertaining to pet care, information on our animal hospital, as well as news on the latest trends and discoveries in veterinary medicine.
Please enjoy the newsletter!
Current Newsletter Topics
Celebrity Pets: Chances Are They're Wealthier Than You
Feel like Grumpy Cat is everywhere these days? It's not just you.
The famously dour feline has had a big few years since her owner posted her on Reddit in 2012. With multiple books, licensed product lines, pet food endorsement deals and even a starring role in a made-for-TV-movie, Grumpy Cat has transformed from the star of a popular YouTube video to a full-fledged brand. From TV to the big stage, Grumpy Cat even had a Broadway debut in Cats in October 2016 for a one night only appearance.
Grumpy Cat's owner won't say how much the cat has made, but one tabloid pegged the figure at $100 million (a figure the owner denies). And yet, it's still not enough to make Grumpy Cat smile.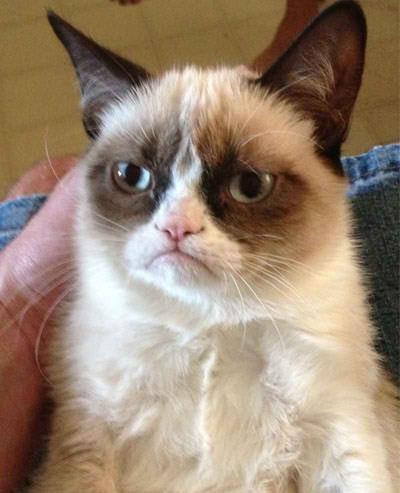 Grumpy Cat isn't the only living meme raking in dough. Boo, the Pomeranian dog, has signed off on licensing deals with companies like Crocs, published three books and secured a spokesdog gig with Virgin America Airlines. Of course, fame has a dark side: like many celebrities before him, he was the subject of a death hoax. Not to worry – Boo is alive and well.
Other rich pets include Chris P. Bacon, a pig who was born without the use of his hind legs who has learned to get around on wheel legs built out of toys by his owner; Lil' Bub, a cat whose underdeveloped jaw gives him a permanent slack-jawed expression; and Tuna, a Chihuahua with an overbite that gives the pup a permanent expression somewhere between a grin and grimace. All three have millions of social media followers, book deals, product lines and endorsement deals that keep them raking in cash hand over paw.
Think your pet has what it takes to be the next A-list meme? Only one way to find out – break out the camera and get something cute on YouTube or post on Reddit. The good news for you is that it doesn't look like the Internet's love of animals is going away any time soon.